How Can Legal Videoconferencing Benefit Your Case?
With legal teams growing larger and more diverse, video conferencing becomes more and more important by the day. Sometimes, legal teams consist of professionals from all across the state– even the country– and it can be difficult to get everyone together in order to discuss the case to the fullest extent.
"Beovich Walter & Friend provides excellent client service.  We especially appreciate how easy BWF makes it to conduct video depositions with out-of-state witnesses.  With one phone call, their talented office staff takes care of all the logistics.   I can indeed say, that was easy!"
Legal videoconferencing eliminates that problem. Attorneys and their teams don't have to travel far and wide and spend obscene amounts of money on hotels and airfare just to meet with their teams. Thanks to our legal videoconferencing service, connecting with one's legal team becomes hassle-free. When you schedule your videoconferencing service with Beovich, Walter & Friends Reporting, clients will: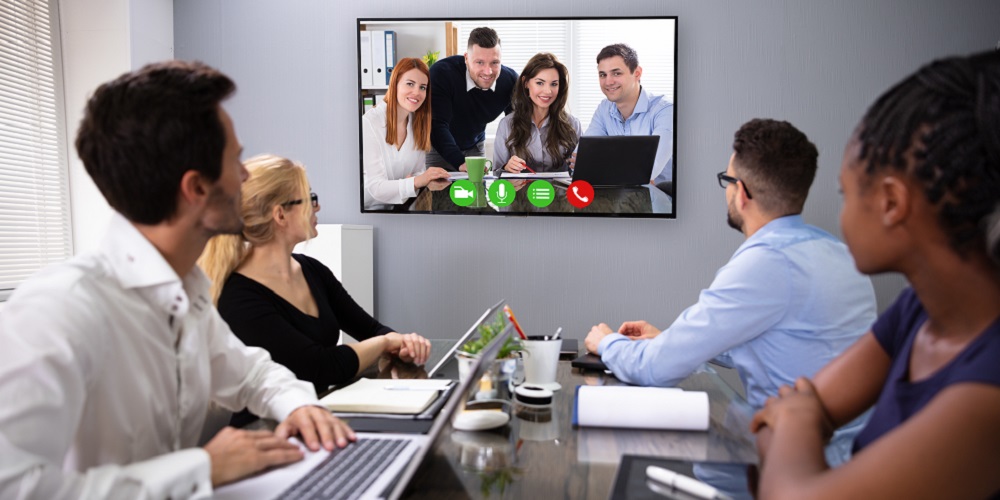 Reduce travel expenses: Plane tickets, hotels, car rentals, and more quickly add up. When you host a videoconference, that problem is gone. You will save everyone time and money.
Quality long-distant collaboration: Sometimes, communicating over forms of media isn't the best option. Text and email can easily misconstrue one's meaning. With face-to-face interaction, teams have a better understanding of what needs to be done. Ensure everyone is on the same boat by hosting a videoconference.
Speed up communication: Phone-tag is an unfortunate game legal professionals are forced to play with one another. By scheduling a videoconference, attorneys can have all their questions answered in a timely, efficient manner.
Be prepared: You can opt to record your videoconferences in order to review them at a later date. This allows attorneys and their witnesses to review what was said to ensure a sold testimony in court.
Videoconferences can be utilized for depositions, interviews, and so much more. When you schedule with the Portland court reporters at Beovich, Walter & Friend, you can be confident your conference will be high-quality with no hiccups. Schedule a service today!
Keep the course of law moving while keeping everyone safe at home with a remote deposition.
Our Portland, Oregon Office
1001 SW Fifth Avenue, Suite 1200, Portland, Oregon  97204
Our Portland, Oregon Office
The Multnomah Bar Association is one of the best resources for all legal professionals in the Portland area. The bar provides resources that are designed to strengthen one's professionalism, satisfaction and success across all facets of one's work. We are happy to...